If you're operating a consumer health, wellness, or medical website then somewhere between 2% and 10% of your visitors are healthcare pros (HCPs). HCPs include physicians in every specialty, the full spectrum of nurses, pharmacists, physicians' assistants, dentists, chiropractors and more. HCPs are an incredibly valuable segment of a digital health publisher's audience, but most consumer health/lifestyle publishers are not properly being compensated for those audiences. If you're using ads from a programmatic vendor or network like Google, then some of those HCPs will be targeted but your group will likely not see the true value being created by those ads.
Tap Native developed an ideal solution to monetize your HCP audience using our own proprietary NPI Targeting which captures the full value of the audience without interrupting the consumer experience. Using Tap Native's HCP audience graph, our system activates a hidden ad inside the publisher's content when an authenticated HCP visits. The ad unit is typically placed in-between the 2nd and 3rd paragraph. In the example illustration below you'll notice the ad is invisible and only appears when an HCP is detected. Now you see it, now you don't.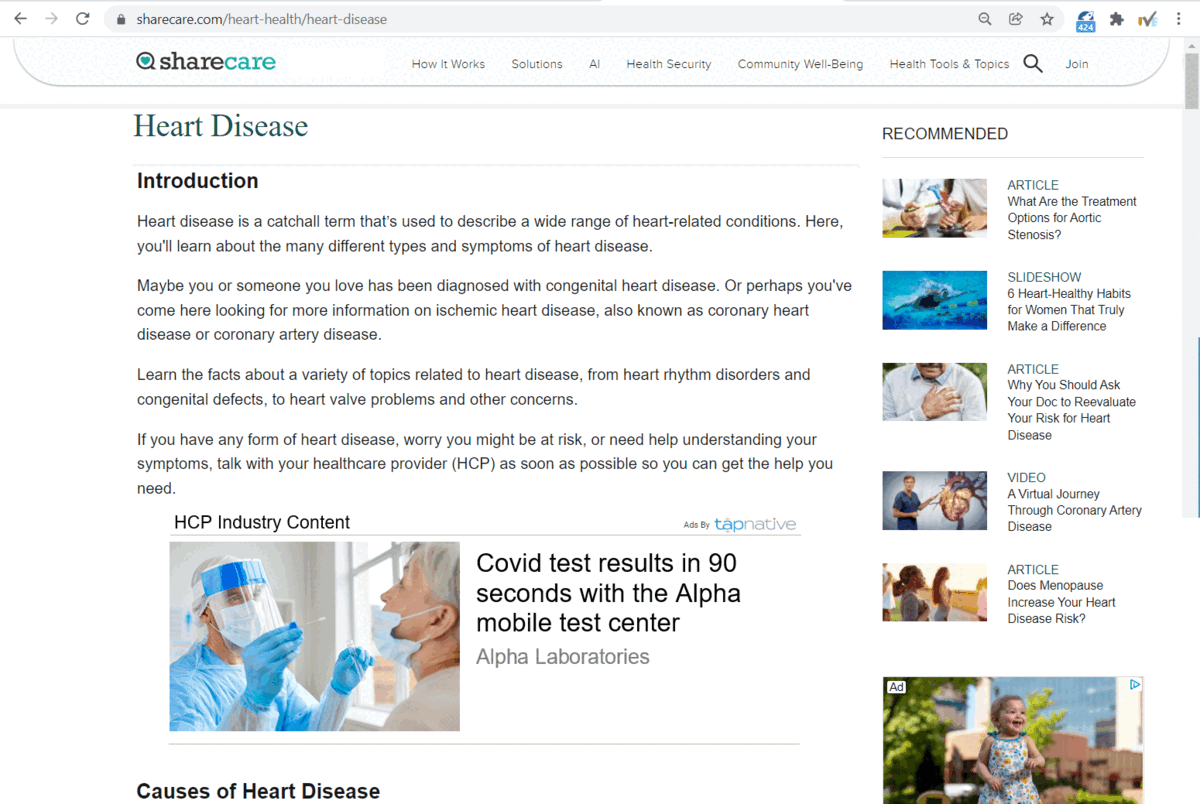 Tap Native's HCP ad unit is fully responsive for desktop, tablet, and smartphone and once its set the publisher can forgot about it. eCPMs for the unit range from $10 to $60 and publishers can see real-time results in their publisher dashboard. Reports include CPM, impressions, clicks, earnings by unit and date range.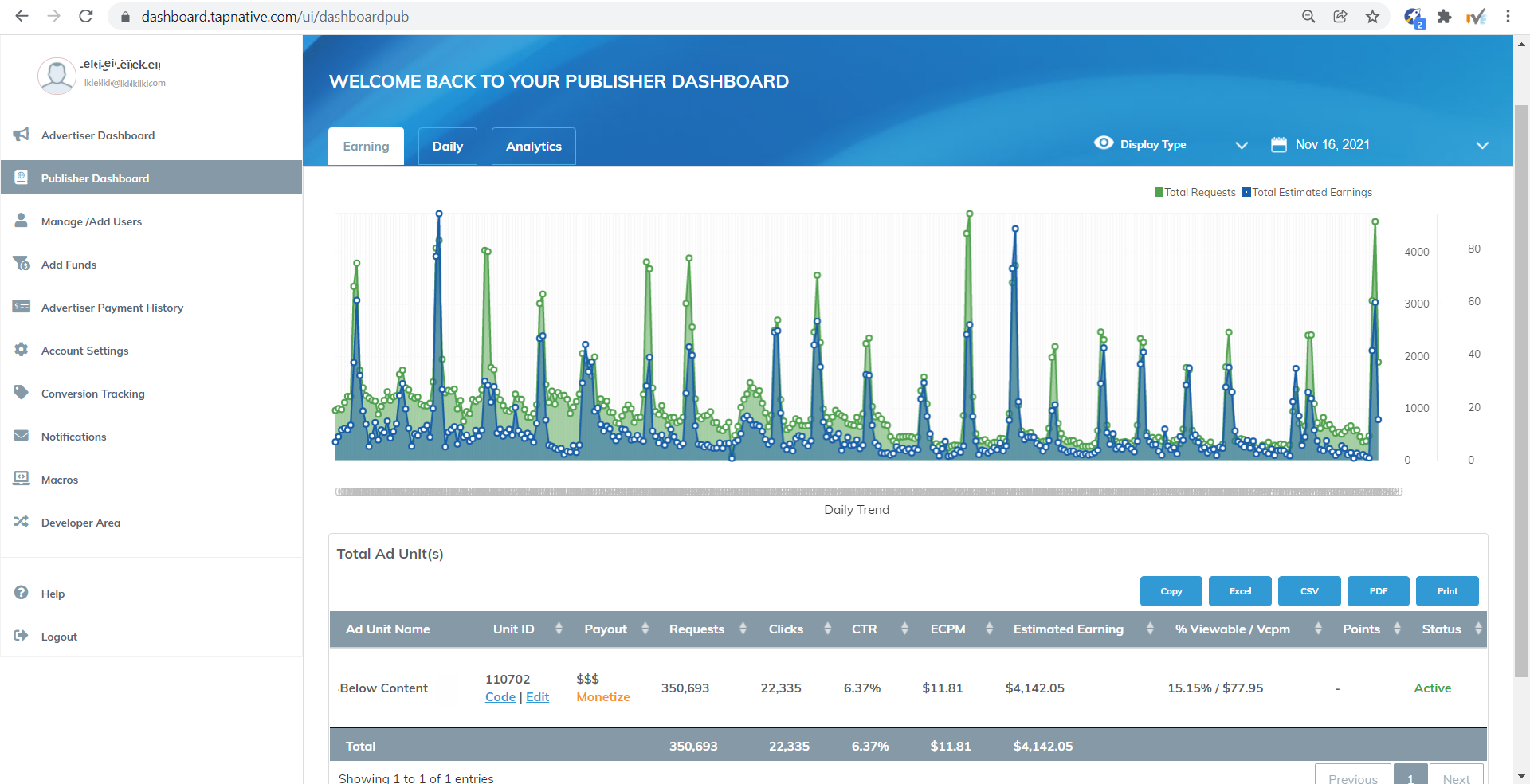 If you're using a Tap Native consumer ad unit, we've already added HCP targeted ads to the stack. Those "fixed-placement" consumer ad units also switch to HCP focused ads when an HCP is detected. Consumer ad units are also placed in-content or directly below content like this in-article example: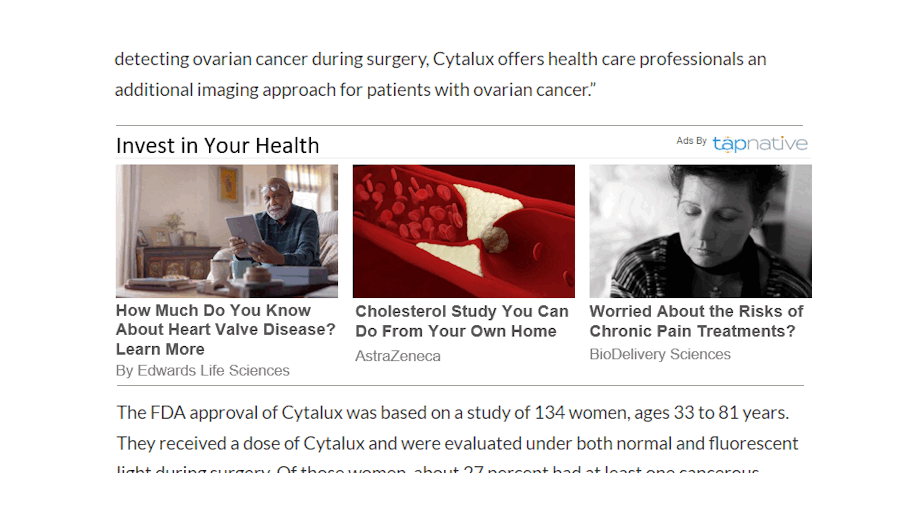 Whether your site caters to HCPs or consumers or serves a little of both, Tap Native has a solution which can generate significant recurring revenue without interrupting the experience your team works so hard to create. We can even measure how many HCP we detect on your site before we serve a single ad so you can get an idea of the revenue beforehand. We can compensate you with a nice monthly check or by driving specific HCPs back to your content from our network. Let talk!